Agatha
Biographical information
Born

Around 900 AD Scotland

Changed

Around 900 AD

Perpetual age

25

Created by
Physical description
Species
Gender

Female

Hair color

Brown

Eye color

Violet (as a human)
Crimson (as a newborn)
Red (as a vampire)
Black (when thirsty)

Skin color

Pale

Family information
Family members
Special characteristics
Abilities

Basic vampire abilities

Affiliation
Loyalty
Agatha is a vampire and a member of the Scottish coven, along with her mate and leader of the coven, Elda.
History
Early life
Physical Apperance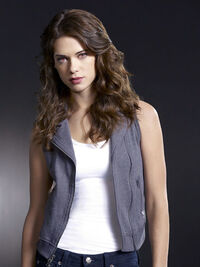 Agatha is described as being 5'6" tall, with lustrous, waving brown hair. Her face is heart-shaped with dimples, and her figure is described as slim but pretty. Her human eye color was violet.
She is described as being extremely beautiful, astoundingly gorgeous, even for a vampire, and her beauty is comparable to Heidi. This is due to her natural beauty as a human. She is also described as having delicate eyebrows and a warm, compassionate look to her face.
Like all vampires, when in sunlight, she sparkles as if thousands of diamonds were embedded in her skin.
Personality and traits
Powers and abilities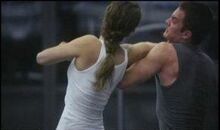 Upon her transformation, Agatha did not develop any special talents like
Rosemary
's
Chlorokinesis
or
Gabriel
's
Telekinesis
.
But her beauty magnified many times after her transfromation, it also because Agatha had already a high beauty as a human, the transformation only enhanced her beauty, making her many times more beautiful than most vampires.? Her physical strenght was also enhanced, as was her mechanical talent, even though she did not practice them in her human life. Despite her strenght and beauty, she is a very capable fighter.
Relationships
Main Article: Relationships
Ad blocker interference detected!
Wikia is a free-to-use site that makes money from advertising. We have a modified experience for viewers using ad blockers

Wikia is not accessible if you've made further modifications. Remove the custom ad blocker rule(s) and the page will load as expected.