Disaster Inducement
Ability information
Category

Influnce

Type

Physical

Usage information
Ability to

Summon various natural disasters

Used by
Disaster Inducement is Linus power to mentally influence natural disasters (floods, tornados, hurricanes, volcanic eruptions, earthquakes, heatwaves and landslides) into reality with subtle thought.
Description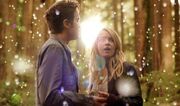 With intense though, Linus is able to manifest any natural disaster she chooses to play out in reality.
Limitations
Similar Abilities
Ad blocker interference detected!
Wikia is a free-to-use site that makes money from advertising. We have a modified experience for viewers using ad blockers

Wikia is not accessible if you've made further modifications. Remove the custom ad blocker rule(s) and the page will load as expected.